Bohemian Candlelit Wedding at Performance Works - Sophena & Kristyn
A laid back, intimate wedding that will always be one of my favourites. Cheers to brides who break 'the rules'. Why are we so stuck in the format of how we think a wedding should go?

Blankets and rugs layered the hill overlooking Performance Works at Granville Island and barefoot guests feasted on pulled pork, watermelon salad, tuna poke, hummus, olives and charcuterie. The 'portrait session' was a full sprint to their boat (an incredible wooden sail boat that they live on) for 3 minutes of shots (no pressure) then a sprint back so they wouldn't miss any of the party. Their friends played instruments and sang a song written just for the couple. Guests stood around them and held candles for a night time ceremony under string lights. They said their vows with cheering and whistling from their friends after every line. Even their 100 lbs dog Tzou was there.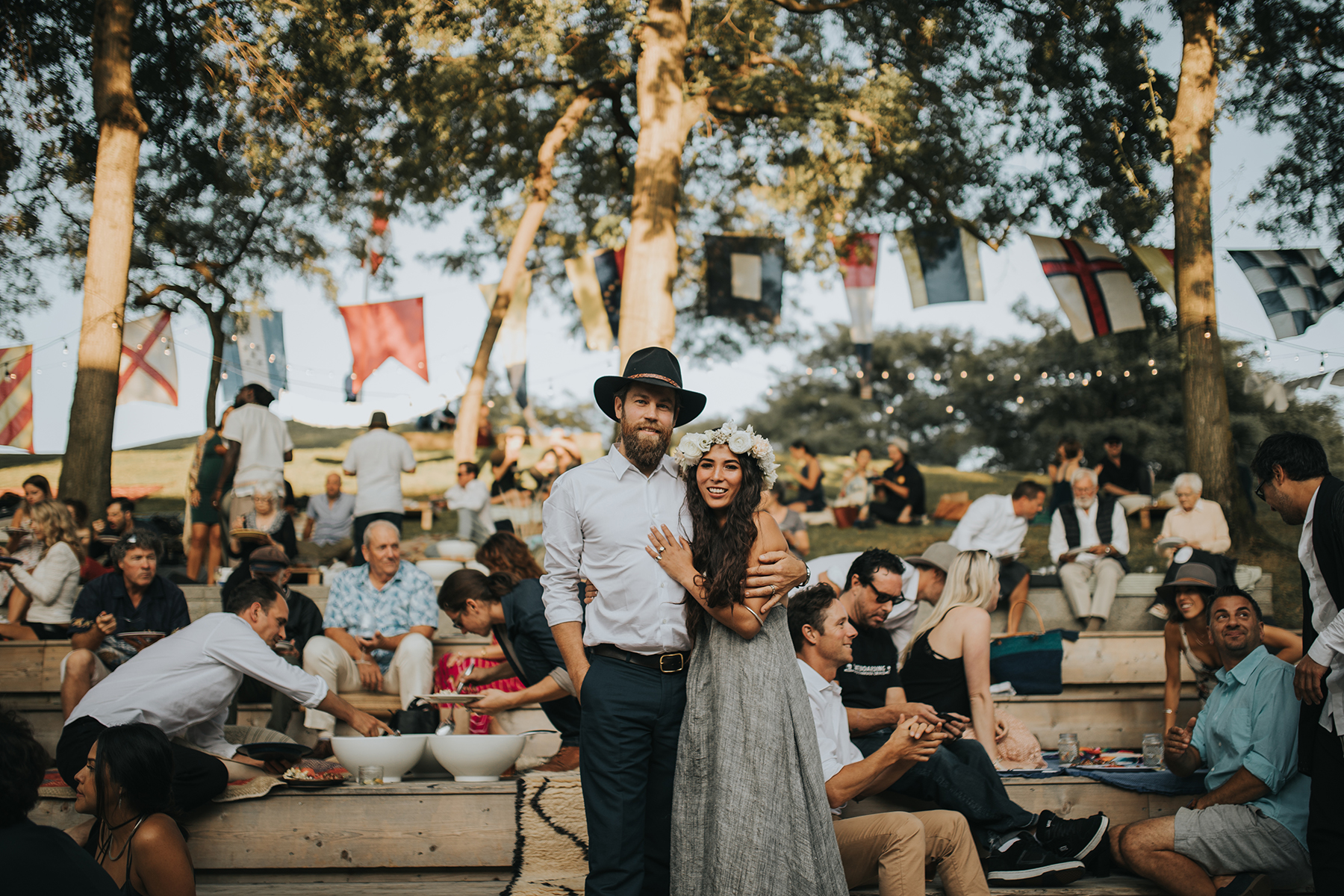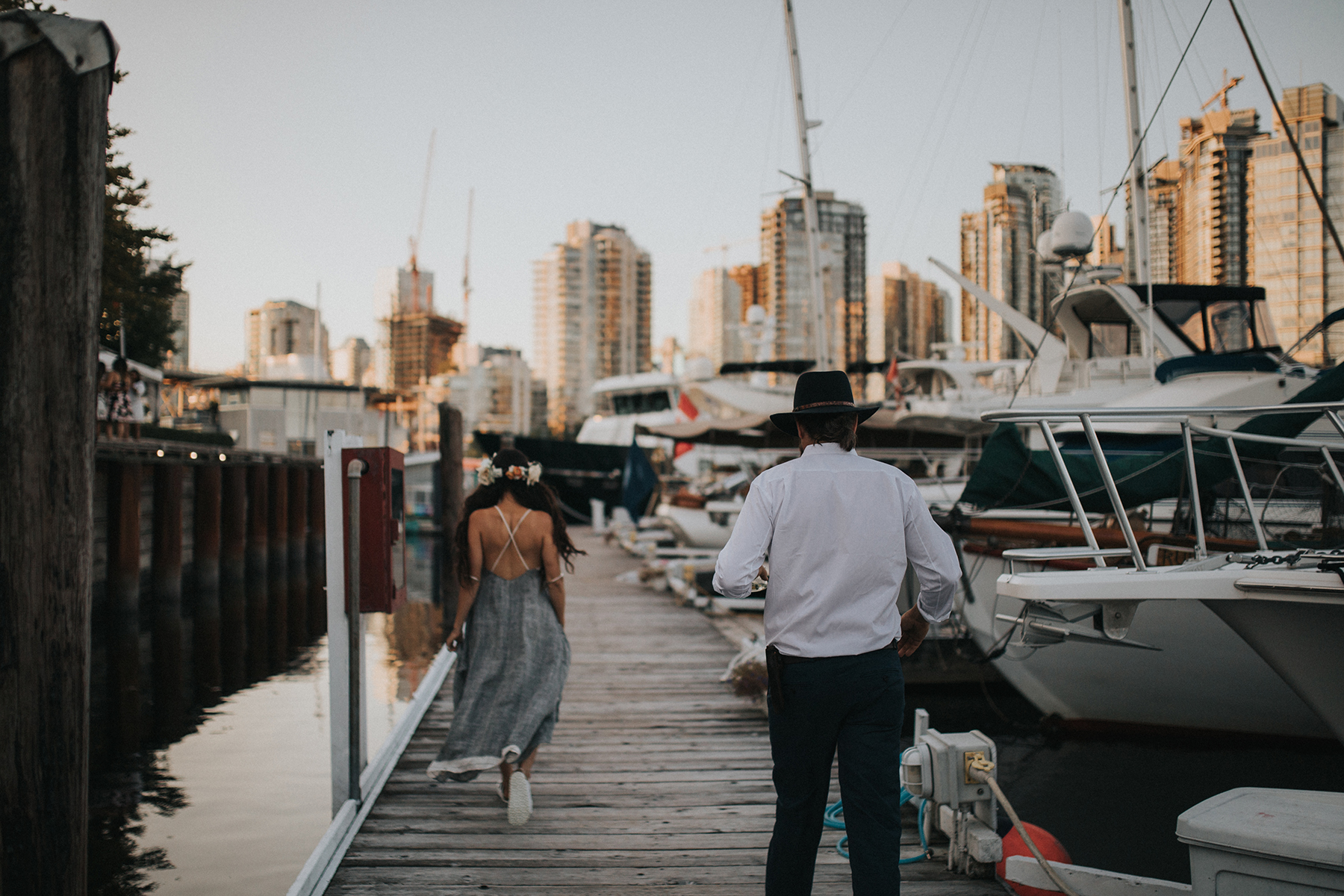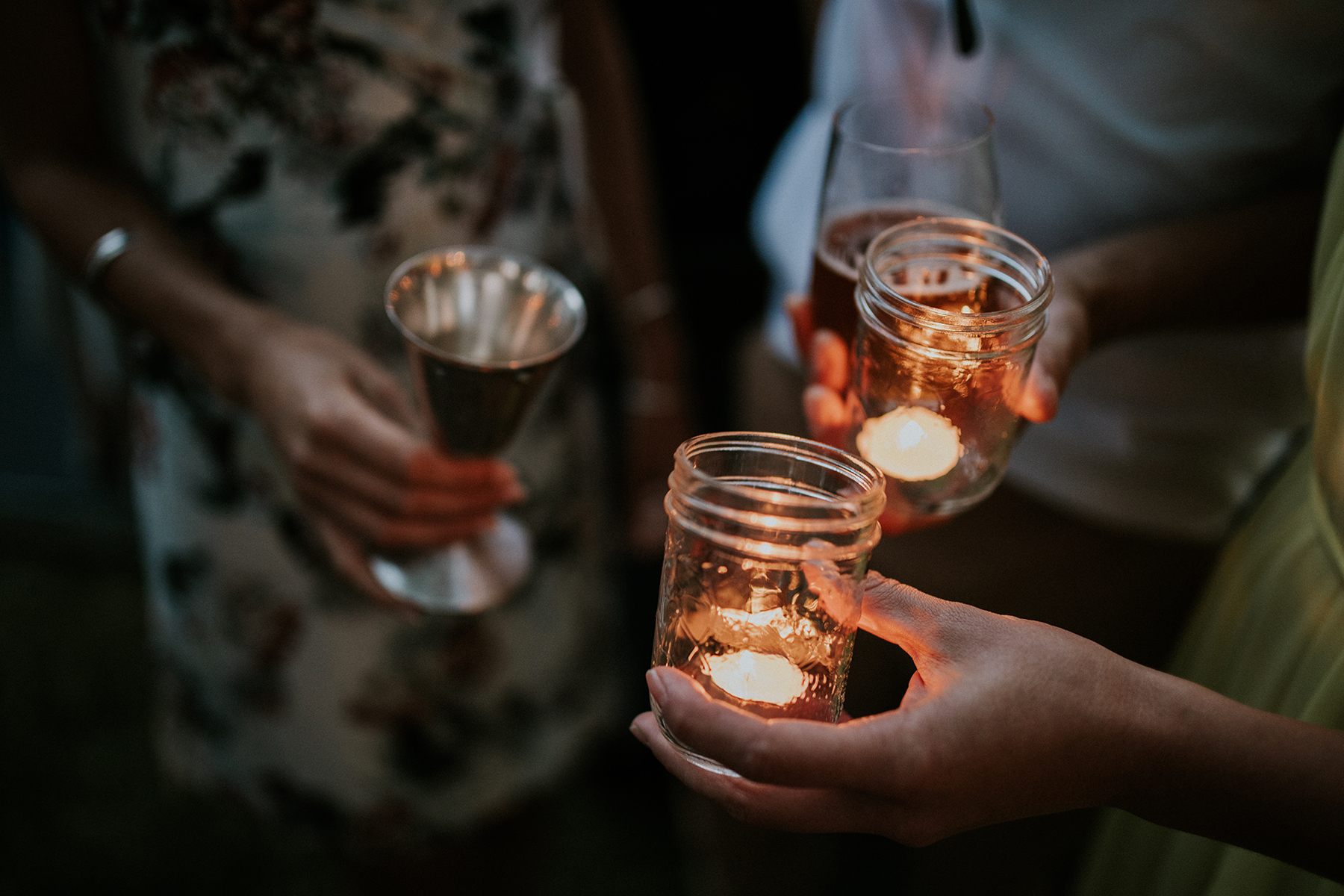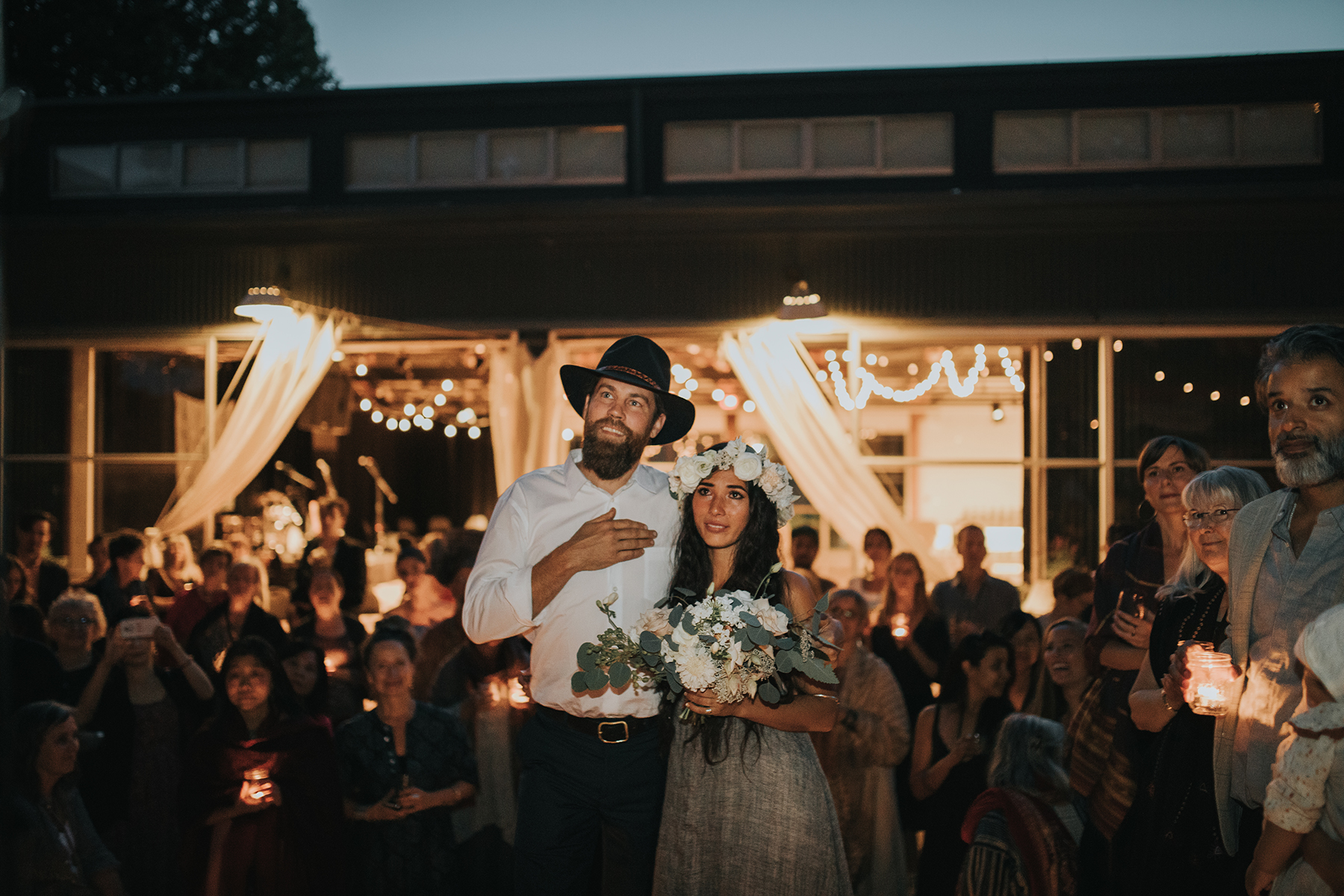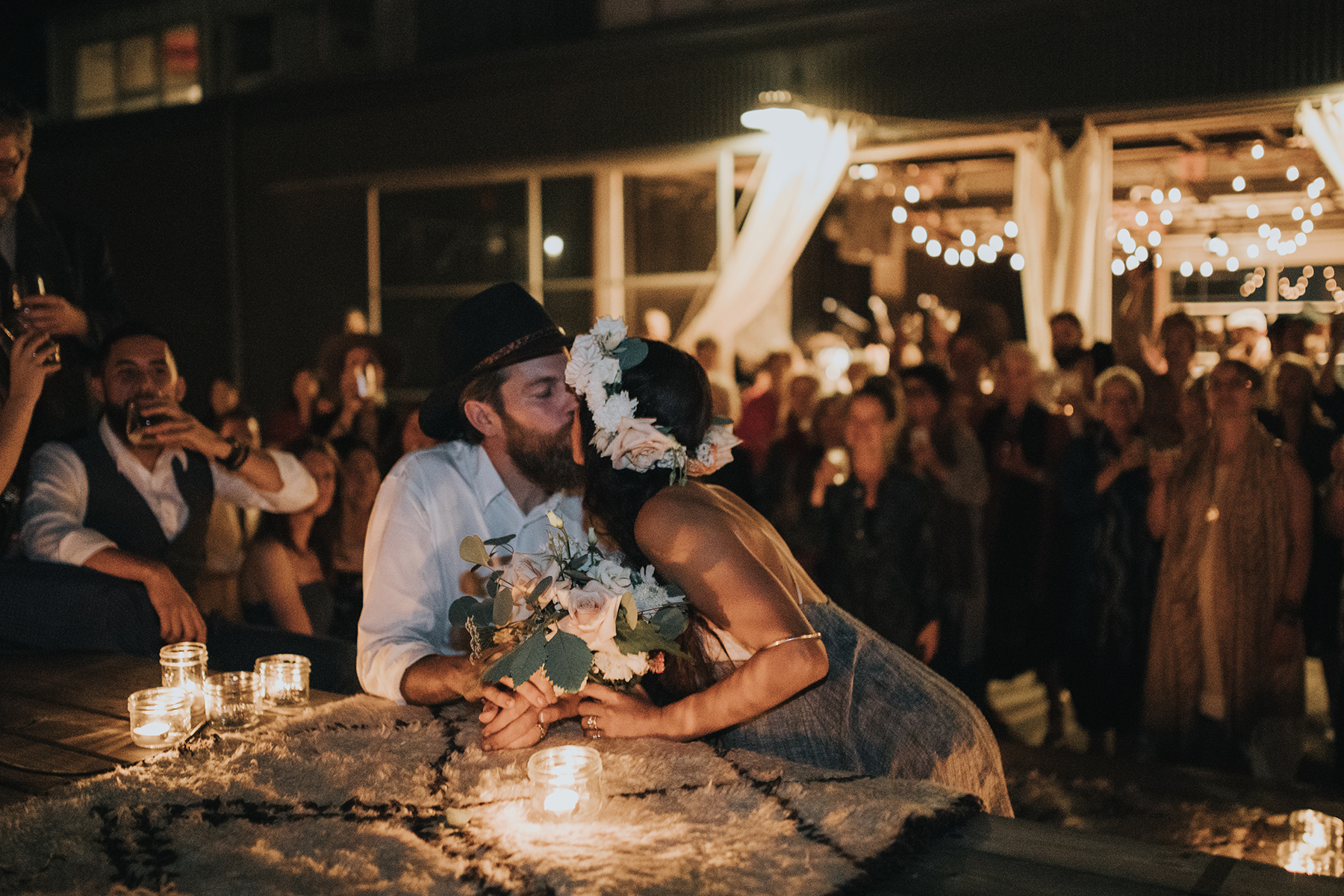 Sophena is the inspiring creative behind The Indigo Social (where I first met her) and owner of Maiwa. If you haven't heard of The Indigo Social and you have a hippy heart like me (or just want a fun girls night idea), check it out! I love this event and would cover my home in these stunning dyed fabrics.
What a perfect example of a free spirited evening with SO much heart, and a ceremony that was a beautiful reflection of exactly who these two people are.